Every day more and more people are embracing natural wellness remedies, chemical-free personal and home care products, and a more healthy and natural lifestyle.
We all want an abundant and purposeful life where we can be happy, healthy, and financially free.
Sharonah is ready to show you how simple and possible it is to live this life fully and naturally.
In addition to her spa services, Sharonah Rapseik offers holistic life coaching enhanced with the energizing catalyst of essential oils to help people just like you realize their full potential and manifest their wellness, purpose, and abundance.
Sharonah offers classes and one-on-one coaching in person, by telephone and SKPE.
What are you waiting for?
Isn't it time for you to live the life of your dreams?
Take the first step now!
Email Sharonah or follow her blog.
---
Sharonah Rapseik, PhD, ASCP, HHC, AADP.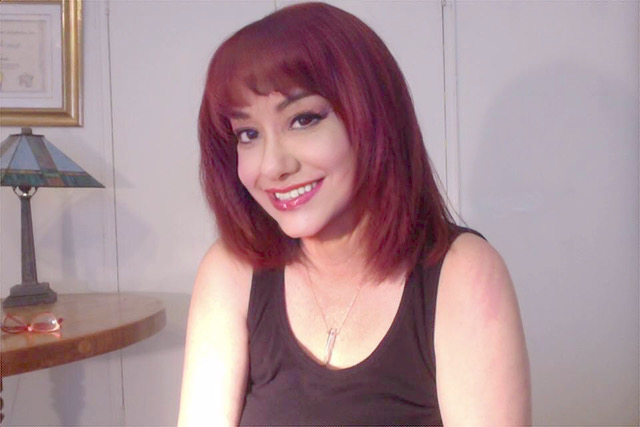 Sharonah is a passionate, holistic skin care and natural life style advocate, author, and blogger.
She is the owner of SPA Holistica, a private spa in New York City, where she provides a full complement of services for the body, mind, and spirit.
She is a board certified holistic health coach, licensed esthetician, certified aromatherapy specialist, ordained minister, intuitive reader, educator, and professional network marketer with more than 20 years experience in the holistic wellness, skin care, and spa professions.
Sharonah is a graduate of Drexel University, the Institute of Integrative Nutrition, and Clayton College. Her doctoral dissertation was entitled "Holistic Versus Conventional Skin Care".
She is dedicated to teaching and coaching others about natural solutions for wellness, purpose, and financial freedom.
---
All Services by Appointment Only
(212) 688-8411  •  sharonah@spaholistica.com
SPA Holistica is registered in the United States Patent Office 2008.
The information found on this website is not intended to replace recommendations or advice from physicians or other healthcare providers. If you suspect you have a medical problem we urge you to seek medical attention from a healthcare provider.